Accounting Practice Management Software
The accounting industry is a highly competitive and fairly complex business that requires adaptability, diligence, countless hours of dedication, and hard work. Thankfully, however, due to countless advancements in computing and software technologies, accounting workflows have been greatly improved by accounting practice management software. Managing an accounting firm's bookkeeping efforts can be a challenging endeavor even for relatively smaller practices.
Practice management software (sometimes also referred to as workflow software for accountants) can provide a wide range of benefits for any accounting practice organization. Comprehensive accounting practice management software is capable of helping manage and facilitate communication among your team, managing your company's deliverables, tracking various client-related projects, and providing other invaluable metrics to help track progress and keep tabs on day-to-day operations.
Accounting firms already utilize technology on a daily basis when communicating with clients or other team members via email, or by keeping track of records with spreadsheets and other digital assets. Accounting practice management software can help improve and optimize your team's existing technology use by centralizing things and helping to improve accountability, communication, and record-keeping. Software can be beneficial by automating mundane or repetitive tasks; software can also help team members organize their tasks or projects more efficiently. This can also provide an overview of the practice's workflow; supervisors are more readily able to identify bottlenecks and more easily provide solutions to help improve performance across the board.
An accounting firm that relies on practice management software (or any other kind of software) can also improve customer service experiences. A well-organized team that communicates efficiently can ensure that important details don't fall through the cracks and that equally-important deadlines are met. When everyone on the team utilizes the same software, there are fewer chances for human error and subsequently, your accountants are better equipped to provide your clients with superior customer service.
Choosing the Right Practice Management Software
When choosing the right practice management software for your organization, it helps to know the capabilities of a suitable accounting workflow software. Many software solutions are designed to help reduce the potential for human error by keeping all records organized and easily accessible. Without a centralized software solution, team members may waste valuable time every day trying to tie up loose ends or following up on a detail that software could manage automatically. This time adds up over a calendar year, and using software solutions to help your organization reclaim that time can be an invaluable step toward achieving growth objectives or increasing revenue streams.
The best accounting practice management software for another accounting firm may not work well for your own and vice versa – it's helpful to understand your organization's strengths and weaknesses before making a decision. Practice management software for chartered accountants can help to optimize your practice's workflow and help mitigate or eliminate onerous tasks which can slow down the process. When your team saves time by working less on menial tasks, they can spend more time providing excellent customer service to clients or bringing in clients more likely to engage with higher-value services to help improve your firm's revenue streams.
In the bigger picture, software offers numerous benefits that help improve the efficiency of your team, but software can also empower businesses to become more profitable and improve their sales process on the whole. Happier clients are more likely to provide positive reviews of your practice's services on social media and refer new leads to your business. This can help improve marketing initiatives and bring in additional sources of revenue to your organization. Software enables human beings to complete tasks more efficiently and provides a wealth of immediately evident benefits and some benefits that become evident further along the sales process.
Paid vs. Free Accounting Practice Management Software
When trying to decide whether paid vs. free accounting practice management software – it can be helpful to devise a list of short- and long-term goals. For instance, you might consider doing a trial run with free accounting practice management software to become more familiar with its capabilities before investing in paid accounting workflow software.
Of course, some companies will claim to have the best software for accounting firms, but in truth, the best software for accounting firms or CPA firm software is one that aligns with your business's workflow and helps streamline the process from start to finish.
There are several options available on the market when it comes to free accounting practice management software. Many software providers offer free versions of their paid software solutions with a few limitations on which features are accessible or the free version is available for only a certain amount of time. Each software solution is different and provides different features that may be more or less suited to your organization's needs – some companies offer software packages that are tailored to smaller businesses while others focus on mid-market organizations and larger firms. By spending a little time to familiarize yourself with the available features and capabilities of accounting software solutions, you can better decide which software solution is appropriate for your organization.
Many paid accounting practice management software solutions are subscription-based, and in some cases, software companies can provide cloud-based services for relatively affordable prices based on how many users need to have access to the software. If your organization struggles to maintain coherent organization between departments or partners, or if your company is attempting to be more competitive within your marketplace, software can help improve workflow, competitiveness, and employee morale, and offers a wide variety of benefits to help your organization achieve its short- and longterm objectives.
The Best Accounting Software for Client Management
There are numerous options available on the market when it comes to accounting firm software. Available software solutions can include client database software for accountants, accounting practice management software, project management software for accounting firms, and more. As previously alluded, the best accounting software for client management or the best accounting software largely depends on your organization's specific needs.
Client management software for accounting firms can help teams make and receive payments, provide insights into revenue streams, provide tax estimates, and much more. Accounting software for client management can also reduce the amount of time your team spends on mundane bookkeeping and data organization. Client management in particular is a vital part of any accounting firm's success and durability. Customers prefer working with organizations that provide above-average customer service and implementing a robust client management system is a great way to ensure that clients don't fall through the cracks. Like your company, customers have unique needs, and if your accounting firm isn't adequately addressing their needs, they will likely find assistance elsewhere. Similarly, you want a software solution that is going to provide tangible benefits for your organization.
Do you want to invest in a client management software solution to help manage the clients you currently have or are you hoping to grow your business and increase your pool of clients? Are you struggling to onboard new clients due to inefficiencies in paperwork, or are there other pain points that accounting software for client management could ameliorate? Asking these questions and questions like these can help provide a better understanding of your current situation and therefore provide greater insight into how to remedy the obstacles between your company and its ultimate objectives.
Best Software for Small Accounting Practice
When determining the most appropriate accounting firm software to help support your organization, it's helpful to conduct a series of baseline assessments in order to determine how software could help streamline your process to be more efficient and effective. By identifying the primary obstacles your company is facing, you can more easily recognize solutions within software systems to help remedy your present situation. If your accounting practice is presently in a good position and you are simply looking to grow your firm or expand by offering additional services, you want to choose software that helps rather than hinders.


Whether you are looking for basic accounting practice software, practice management software for chartered accountants, or simply project management software for accounting firms – the best workflow management software for accountants is the software that provides them the tools to work more efficiently to decrease taxing workloads. This way, your organization can focus more on providing customers with excellent and efficient services. It's also important to read reviews and other literature from other entities to ensure the quality of whichever software you decide to implement. There are independent review websites as well as customer testimonials that can provide additional insight about a particular software or service. Additionally, you might consider what software solutions your competitors are using, or some of the more popular software options in your industry.
At the end of the day, it takes more than a software solution to make or break a company. The companies that are able to implement software solutions that help improve employees' quality of life by reducing redundancies and the potential for errors are the companies that continually succeed and thrive even in the most inhospitable circumstances.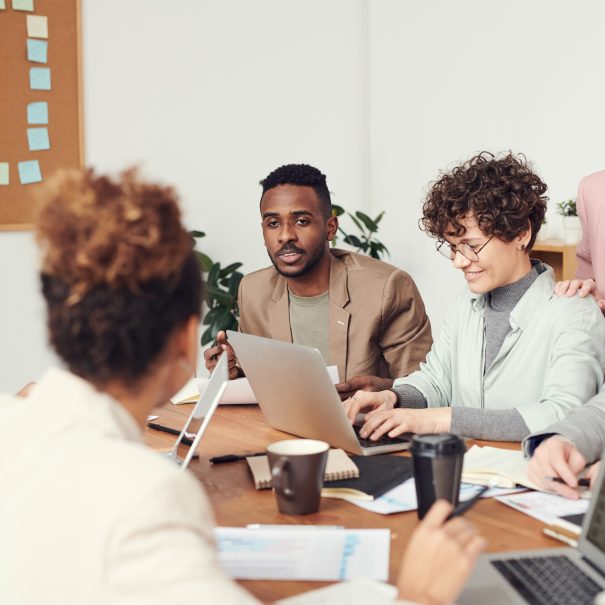 5 Strategies for CPA Firm Leaders to Lead in 2023 As a leader at your CPA firm, we know you have competing priorities such as staying competitive, profitable, and a good place to work. Investing in digital capabilities, such as … Read More