There are many different types of accounting firm software. With so many options, it can be difficult to choose the best one for you and your business. There are a lot of things to keep in mind when choosing business software, such as accounting practice management software. Without getting too into the weeds just yet, there are the basics to consider. How is your business performing practice management now? How are you acquiring your data? How are you storing it and keeping it secure? What sort of support systems do you have in place? Are you utilizing an office manager? On the other hand, does the responsibility fall on your accounting employees to keep up the office? Sometimes it's not as simple as looking up free online accounting software – you need a solution that is a true fit and will scale with your business.
While you're busy managing your clients' accounts, you can't forget to take care of your own\! Bookkeeping software for accountants is just as essential as for any other industry. Accountants need software that makes managing their own money simple so that they can focus on providing the best possible service to their clients. Good accounting firm software should be streamlined, profitable, full of customer insights and advanced reporting, optimize productivity, reduce overhead costs, and provide full integrations and automation. While it may seem like a tall order, the team at goVirtualOffice is ready to introduce you to the PracticeERP, which can do all of the above and more.
The PracticeERP, or enterprise resource management software, helps accounting professionals handle their financial management, order management, production management, supply chain management, warehouse and fulfillment management, as well as procurement. Software like ERP platforms are built to streamline and simplify the business process, so that management and employees can get back to investing in what's really important: their customers and clients. PracticeERP eliminates the need to manage a full software suite of different products that do not integrate or fully manage your solutions.
Additionally, investing in accounting practice management software such as the PracticeERP can reduce overhead costs by letting the software do all of the repeatable and automatable tasks. Your talented and human employees can focus on the complicated and human aspects of enterprise management. When all of the mundane tasks are handled by software, productivity rises.
What Is Accounting Software
So while we've answered the fundamental aspects of the question, "What is accounting software?" there is still more to be discovered. ERP software for small CPA firms can make a huge difference during the busy season. Accounting firms, especially those who are smaller and medium-sized, have the significant responsibility of not only ensuring that all of their clients are well-taken care of during tax season but that their paperwork is in order as well. Utilizing the best software for accountants can take a huge weight off of business owners and managers' shoulders and ensure that they can focus on the more difficult aspect of client management while their own business management systems flow together organically.
Many accounting firm software reviews will tell you that investing in such a tool has been a game-changer for their business. Businesses of all sizes can benefit from investing in accounting software, and searching for the top 10 accounting softwares in the world for large companies may give you a clue as to what many organizations use. For CPA firm practice management, choosing the right software can be the difference between streamlining and simplifying existing systems and having just another software tool to manage.
When wondering what software do accountants use, it's also essential to take into consideration the needs that an accounting practice has. An accounting practice has the needs of most other businesses – there's business expenses that can range from office supplies to employee salaries. There are also the needs of daily administrative work, such as sending and receiving invoices, recording customer data, creating insight reports, and more. In order for a software to truly make a difference in your accounting practice, it should simplify or automate all of the above business processes.
The Right Software Solution For Accounting Firms
When selecting a desktop accounting software, it's important to ask yourself and your business associates key questions to determine you're making the right choice. Offline accounting software might work for the time being, but it offers limited integrations with other software and cloud storage. For any firms, it may not be enough to work with free accounting software for small businesses. Utilizing one of the top 10 accounting softwares, your business is able to scale, enabled by tools that maximize productivity and reduce overhead costs. Small accounting firm software is good for a time, but many businesses quickly outgrow the capabilities of the software and must deal with a clunky tool that no longer serves their needs. The best software for small accounting practices is one that will grow with them and give them every tool they could need to manage their scaling business.
Utilizing a software for accounting firms shortens and optimizes the lead to revenue pipeline. It's obvious from the outside that a lot goes into running a successful business. However, at first glance, it's difficult to see how many moving pieces really are required to make a business run smoothly. It's not unusual to see businesses that have multiple different databases and different softwares to handle different aspects of their responsibilities. Marketing, sales, finance, and even HR may all have their own systems in place. However, having multiple different systems can unfortunately cause a disjointed effect within the workplace, resulting in confusion and profit loss. This can be resolved by bringing all of the systems and processes together in one software. GoVirtualOffice projects that CPA firms can expect to save between 25% and 40% in regained costs associated with managing multiple different systems. By reducing the number of clunky systems that don't integrate well, CPA firms can instead focus on their important work instead of dealing with administrative issues like transporting data across systems.
The right software solution for accounting firms should fulfill all their needs and simplify their processes. That's true of every business solution. However, software for accounting firms like PracticeERP goes above and beyond to provide the most practical and ideal accounting software solution. By centralizing business systems like customer relationship management, invoices, and billing, as well as employee management like timesheets and workflow automation, PracticeERP provides much more than a simple free online accounting software. Tips from the pros offer advice on the best way to manage a CPA firm, which includes finding the right tech stack to support your business. The ability to track customer data, gain insights, and analyze those reports to better determine how to serve is a key component of game-changing accounting software. The automation features of the software make it easy to manage important things while the software takes care of the rest. A truly functional and supportive software solution will enable your employees to be more productive and focus on the aspects of the job they actually enjoy doing rather than mundane administrative tasks.
Accounting Software For Small Business
Software for accountants and tax practitioners should be built with them in mind. Intuitive, accessible, and truly functional features that exceed expectations are what make PracticeERP the best software for accounting firms. To be one of the top 10 accounting softwares, an application should provide necessary functions like a customer relationship management system, an advanced reporting system, the ability to pay, generate, and send invoices, as well as much more. When choosing an accounting software for small business, it's essential to choose a tool that will still be an asset as the business grows. Otherwise, your accounting practice will just have to add more and more tools to your tech stack to have a functioning system. When there are too many tools in a tech stack that don't integrate or speak to each other, it makes the systems bloated and hard to manage.


PracticeERP is meant to be a one-stop shop for enterprise resource planning. Track customers and clients all the way through the customer journey, create KPIs and monitor their progress, and reduce time spent on boring administrative tasks. Utilizing resource planning software can make a huge difference when it comes to accounting practice management. Finding the right tool increases productivity has a great return on investment, and results in higher profits as a result of finding and managing a higher volume of business. That is why it is important to consider scalability when it comes to software solutions. If a small accounting firm chooses a software with less features and less reporting due to budgetary constraints or a lack of leadership buy-in, it may actually cost more in lost revenue due to high administrative costs. Choosing a software that can scale with your business, integrates seamlessly with the rest of your tech stack, and has all the features you need to run a successful accounting practice, is a decision that you want to get right the first time.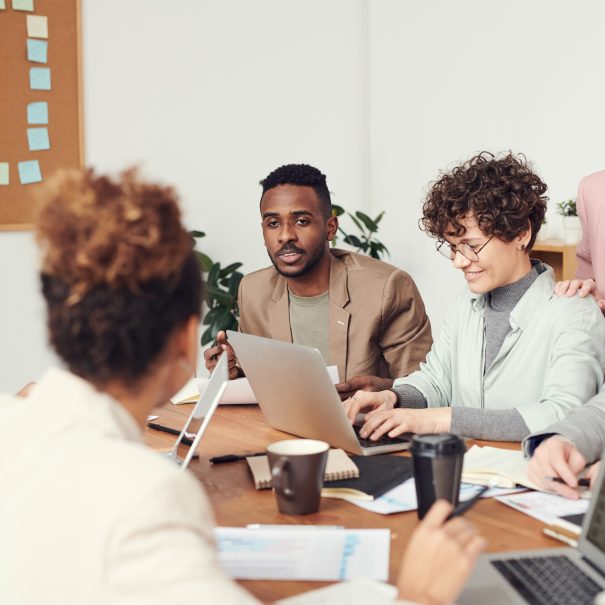 5 Strategies for CPA Firm Leaders to Lead in 2023 As a leader at your CPA firm, we know you have competing priorities such as staying competitive, profitable, and a good place to work. Investing in digital capabilities, such as … Read More