Best Accounting Software For CPA Firms
Best Accounting Software For CPA Firms
Certified public accounting (CPA) firms commonly struggle to manage changes in accounting regulations due to a lack of advanced software tailored to the unique needs of their business. The best accounting software for CPA firms needs to meet specific requirements to benefit firms. If you work for a CPA or accounting firm, you are familiar with the challenges that arise without high-quality software to improve your workflow and help you get tasks done quickly. While you may go online to look into the top 10 accounting software platforms, there is no guarantee that the best software for another firm is the best for you.
Given the importance of implementing the best accounting software for your firm, you must consider the features of each platform you research before making a conclusive decision. Firms seeking client write-up software must consider critical factors of software relevant to their individual needs. For instance, the best write-up software for accountants must regularly update to comply with any tax and accounting regulations changes. Additionally, some software caters to firms based on their size. Larger firms will likely require more extensive tools with complex features to handle a higher influx of work, whereas smaller firms will seek software tailored to their unique needs. Various factors will play a role in your final decision on the best accounting software, making it essential to avoid rushing into a choice until you are fully aware of how the software will benefit your firm.
Furthermore, you will ideally find software specific to the needs of CPAs and accounting firms. Beyond factors like your firm's size and overall goals, knowing the ins and outs of a software's features is crucial to your selection. While numerous software programs are available for CPA firms, not all programs are created equal. Because of this, you must be cautious before making a final decision without looking at all the details. The best accounting software for CPA firms will offer a variety of features, including client management, time tracking, invoicing, and report generation features. Additionally, you must seek user-friendly and easily customizable software to ensure accessibility for employees of all skill levels.
While specific features will depend on your firm's unique needs, some standard features to consider in any software include ones related to tax preparation and filing, accounting and bookkeeping, client management, and data analysis. It is essential to determine the features that will benefit your firm most before making a final selection. By predetermining what features are most integral to your firm's overall goal, you can confidently select software that improves the quality of your work and the functionality of your firm.
Software For Accounts And Tax Practitioners
Software for accountants and tax practitioners is essential to the success of any CPA or accounting firm. Selecting software suited to your firm's unique requirements is a massive step in the right direction for your business. However, if you implement pricey software that doesn't end up having features that benefit your firm, you will likely find yourself in a confusing spot. Many firms struggle to find the best software for accounting firms because they are unaware of what features to prioritize. Additionally, implementing and adjusting to new software is often challenging, holding many firms back from making a final decision.
Once you have a straightforward idea of your firm's needs, you can explore different options for CPA software. Bookkeeping software for accountants is vital to staying on track of your workflow and completing all your tasks promptly. By remaining organized with CPA software, your firm can meet all client needs and provide a positive experience. Once you know what your firm needs from its CPA software, you can begin narrowing down your options to find the perfect software for your firm.
High-quality CPA software will allow firms to streamline their applications and access crucial information on a single platform. Complete visibility of necessary data is essential to a successful firm, and CPA software should help your firm save valuable time while minimizing the cost of production. Software like goVirtualOffice and its PracticeERP division is vital to running your firm successfully and delivering quality service to clients.
goVirtualOffice and PracticeERP are essential for numerous reasons and simplify the process of tracking projects and expenses within a firm. Additionally, firms can improve the management of their finances through the numerous features and benefits provided by this service. goVirtualOffice allows firms to deliver work that exceeds client expectations, ensuring customer satisfaction while improving your firm's operations.
The Right Software Solution For Professionals
Accounting software for professionals isn't too difficult to find. A simple search of the top accounting software options for CPA firms will show you numerous results of varying prices and qualities. The sheer number of options is understandably overwhelming for professionals looking to find software catered to their specific needs. The best software for accounting firms will differ depending on individual firms and their unique services and requirements.
Those seeking the right software solution for professionals must consider numerous features and applications before making a final selection. Consider your firm's purpose and the scale of its operations. Accounting software for small business operations will contain unique features catered toward the size of the business. However, accounting software for large companies and enterprises may include more complex, thorough features to manage the organization's size. While you may feel inclined to find free accounting software or select the cheapest option, this is not always the wisest decision.
Desktop accounting software is not a one size fits all solution, and even if you select software based solely on positive reviews, there is no guarantee that the software will work for your firm. Looking at the top 10 accounting software in the world for large companies may not have the features that your firm needs, especially if your firm is a small or medium-sized organization. Once you determine the features your firm needs from CPA software, you can consider your options seriously and narrow down platforms until you reach a wise conclusion. Regardless of your selection, it is vital to consider what features and functionality are most important to your business before selecting the best software for your firm.
What Accounting Software Do CPAs Use?
Because of the significant number of options available for accounting software, determining which software is best for your firm feels like navigating a never-ending maze. The best accounting software for accountants will contain various features. You might find that one option seems ideal until you realize it is missing a critical feature necessary for your firm. The best free bookkeeping software won't always be the wisest selection for your CPA firm. Because of the struggle that arises when comparing software for its unique features, CPA firms need to ask three crucial questions:
* What accounting software do CPAs use?
* What software do accountants use?
* What software do accounting firms use?
Though answering these questions may seem overwhelming, the key to finding the best software for your CPA firm is knowing what features you are trying to find. Choosing a high-quality software program is vital to the success of your CPA firm. However, there are options for simple software accountants should know. For example, software like Microsoft products, data analysis tools, QuickBooks, and NetSuite solutions are valuable options that improve the quality of CPA firms and guide how specific processes occur. Be sure not to rush into a final decision without considering the benefits of each software and the unique features and tools.
Accounting Practice Management Software, Built For You
Ultimately, successfully managing your accounting firm is only possible if your software is as skilled and efficient as your team. Even the most talented accountants struggle without implementing CPA firm software that benefits specific practices and purposes for their firm. Because accounting practice management software differs depending on the provider, you may feel pressured to decide without knowing all the details. Many firms feel drawn toward free accounting practice management software, especially with positive reviews and beneficial features. However, selecting accounting firm management software without serious consideration causes many firms to fall into a trap.


Your firm needs accounting practice management software built for you specifically. The best CPA practice management software will contain various advanced features suitable for your firm. It is essential to find software that fits your firm's size, purpose, and goals. Selecting any CPA firm management software will likely result in more challenges and confusion for you and your team. Ideally, you will begin your search by seeking software created specifically for your company size. The best practice management software for small accounting firms is vital if your staff is relatively small. However, software for small firms won't be your best choice if your business is large. Selecting accounting practice management software requires several considerations, making it essential to find software suitable for your firm. Avoiding software unsuited to your firm is essential to ensuring that you can streamline your workflow and provide high-quality service to the customers that drive you to do what you do best.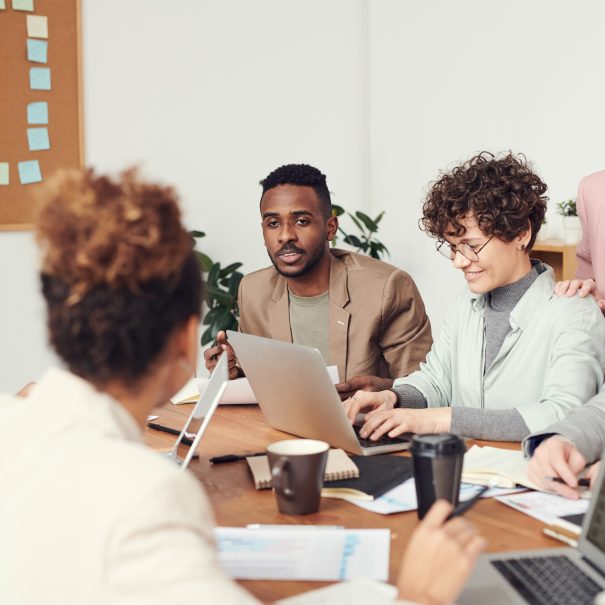 5 Strategies for CPA Firm Leaders to Lead in 2023 As a leader at your CPA firm, we know you have competing priorities such as staying competitive, profitable, and a good place to work. Investing in digital capabilities, such as … Read More