How an ERP Can Help Law Firms to Boost Efficiency
The legal industry is undergoing a significant transformation, with law firms across the globe attempting to do more with less. With the ever-increasing workload and demand from clients, law firms need to take measures to improve efficiency and productivity. This is where legal practice management software like PracticeERP can make all the difference.
In this blog post, we'll take a deep dive into the world of legal practice management software and explore the benefits of PracticeERP. From streamlining administrative tasks to focusing efforts on high-value work, we'll cover all that you need to know about how PracticeERP can help law firms boost efficiency and productivity.
1. Automating Administrative Tasks
PracticeERP helps law firms automate time-consuming administrative tasks such as client/matter management, document generation, billing, and time tracking. With automation, firms can eliminate human errors and streamline workflows. PracticeERP also integrates with other systems like Outlook, saving valuable time in inputting data and reducing duplicate data entry errors.
2. Enhanced Collaboration and Communication
PracticeERP creates a shared workspace, allowing firm members to communicate and collaborate on projects effectively. With all case-related information in one centralized location, it becomes easy to access and share matters with others. Clients can be notified automatically about important matters via email, leading to greater transparency and better communication.
3. Improved Workflow and Streamlined Billing
PracticeERP provides an end-to-end solution that streamlines billing processes and provides real-time insights into a firm's financial performance. Law firms can track outstanding bills, create invoices and generate time and billing reports with just a few clicks. Advanced analytics tools also help gain a better understanding of how a firm is doing allowing for better decision making.
4. Increased Mobility and Flexibility
With PracticeERP, managing and overseeing legal matters can be done from anywhere, at any time. Staff can access important information, such as dates, deadlines, billing status, and case notes; from any device, whether in the office or out in the field. This allows for greater flexibility and mobility, providing the ability to work remotely or on the go.


5. Better Client Support and Satisfaction
Finally, PracticeERP improves client support and satisfaction by providing a higher quality of service at a lower cost. With automated workflows and streamlined billing, law firms can focus on providing high-value services to clients instead of being bogged down by administrative tasks or logistics. This can result in happier clients, better reviews and ultimately more business.
In today's fast-paced legal environment, managing workloads and improving efficiency is critical to the success of a law firm. By using PracticeERP, firms can automate administrative tasks, increase mobility and flexibility, streamline billing processes, improve collaboration and communication, and enhance client support and satisfaction. Implementing legal practice management software like PracticeERP can help firms stay ahead of the game and gain an advantage over competitors.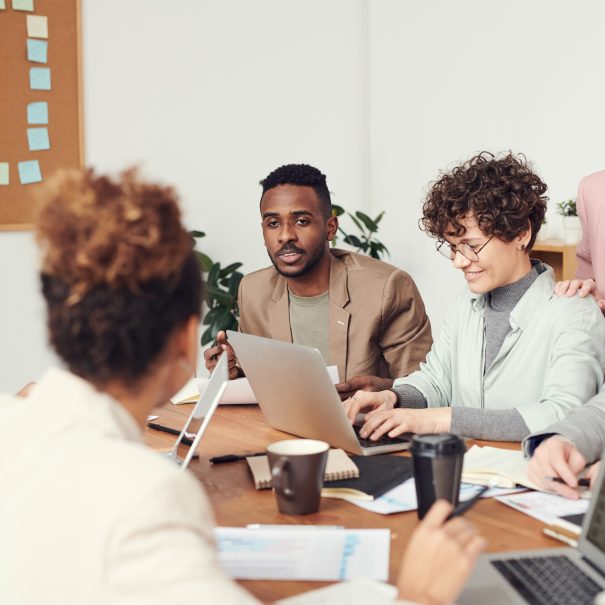 5 Strategies for CPA Firm Leaders to Lead in 2023 As a leader at your CPA firm, we know you have competing priorities such as staying competitive, profitable, and a good place to work. Investing in digital capabilities, such as … Read More