Maximizing Profits in Your Law Firm with ERP Automation
Running a law firm can be extremely challenging, especially if you are a partner. With managing clients, cases, paperwork, and billing, it's easy to lose track of time and money. Time management is critical in the legal industry, as time is the only commodity that cannot be bought. Hence, optimizing time utilization is essential to maximize profits. In this post, we'll explore how automating project management, invoicing, and closing the books with Enterprise Resource Planning (ERP) software can result in increased profits and more time on your hands.
1. Streamline Project Management
Legal project management usually requires meticulous planning, timekeeping, tracking tasks, billing clients, and managing team coordination. Moreover, clients are increasingly demanding pricing consistency and predictability. A top-notch ERP system can help automate the project budgeting process with accurate time and expense tracking. Furthermore, you can have a clear view of the progress of a case with real-time updates. Hence, you can easily focus on areas that require attention, respond promptly, and maintain a sharp focus on the client's needs.
2. Automate Invoicing Process
The billing process can be a nightmare, given the multiple steps, including tracking expenses, hours worked, reviewing charges, data entry, and generating invoices. Manual invoicing also translates to higher chances of billing errors, resulting in delayed payments and tarnishing the firm's credibility. An ERP system can capture expenses and hours worked in real-time, and with just a few clicks, create and send invoices to clients automatically. The automation process can help you avoid errors while ensuring accurate and timely invoicing, resulting in improved cash flow, better client experience, and reduced workload.
The financial management part of law firms is one of the most critical and time-consuming activities requiring significant attention to detail. Manual data entry, spreadsheets, and mismatched financial reports can leave gaping holes in the books, making it difficult to track profitability and forecast future growth. The right ERP system can help you eliminate manual data entry, automate bank reconciliation, generate financial statements, and improve visibility into revenue and expense trends. The automation can reduce the workload and enhance accuracy, giving you more time to focus on higher-value tasks, such as business development, improving service delivery, and retaining talent.
4. Enhance Organizational Capability
With ERP software, you can effortlessly monitor the entire law firm from a single interface. This system can provide real-time insights into different areas of the business and help you identify areas that deserve close attention. Partnering with a reputable ERP provider can help you custom-create dashboards and gain insights into client behaviors, litigation outcome analysis, marketing activities, and business strategies. Anticipating needs based on facts and data can help your firm grow revenue and market share, stay competitive, and significantly minimize risk.
5. Guarantee Better Time and Money Management
With an automated ERP system, you can free up your time and focus on areas of higher value that require personal attention. This can improve financial and management efficiencies, establish stronger client relationships, and ensure higher overall productivity. Moreover, better time and money management will lead to optimal resource utilization and overall profitability.
In conclusion, optimizing the time spent on processes with an ERP system can significantly improve business performance, client satisfaction, and overall profitability. As a law firm partner, it's time to ditch the manual methods and embrace technology that will make your life easier.


Automating the project management, invoicing, and book closure process with an ERP system will significantly benefit your organization. You can ensure that your focus is on higher-level tasks, improve cash flow, establish stronger relationships, boost productivity, reduce workload, and be well-positioned to weather any storms that come your way.
Don't be left out; embrace ERP automation and move your firm to a more profitable future.
Reach out today to view a demo of how PracticeERP can achieve all of the above.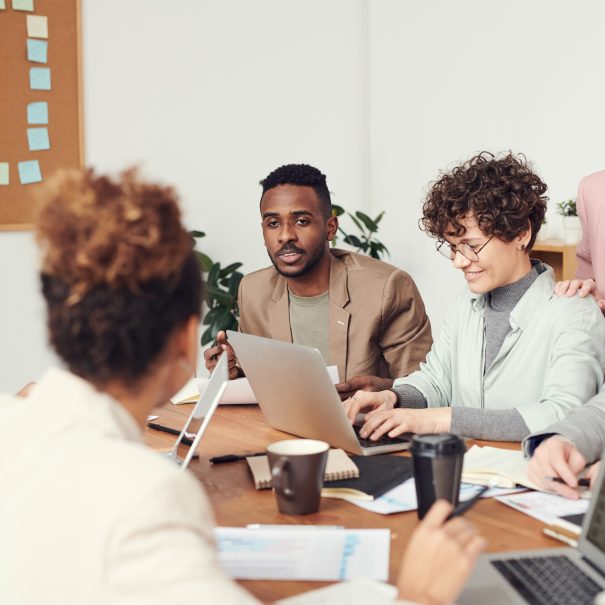 5 Strategies for CPA Firm Leaders to Lead in 2023 As a leader at your CPA firm, we know you have competing priorities such as staying competitive, profitable, and a good place to work. Investing in digital capabilities, such as … Read More